Today was July 4th which was the U. S. Independence Day.
We had a little BBQ at home and just invited some family and close friends over.
First thing first,
here is Noelle with her July 4th outfit.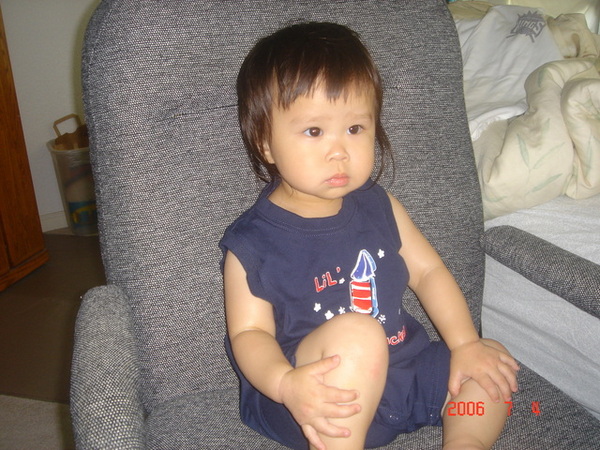 It says Lil' Firecracker on it and I thought it's very fitting.
Even though it's really a boy's outfit.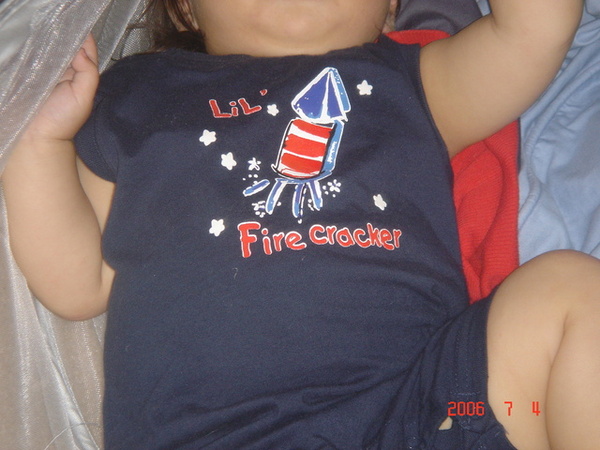 We went Starbucks for some coffee in the morning,
and actually met a nice guy who thought Noelle was filled with Holy Spirit,
and came over to bless her with a prayer.
Odd? well...I never mind a prayer!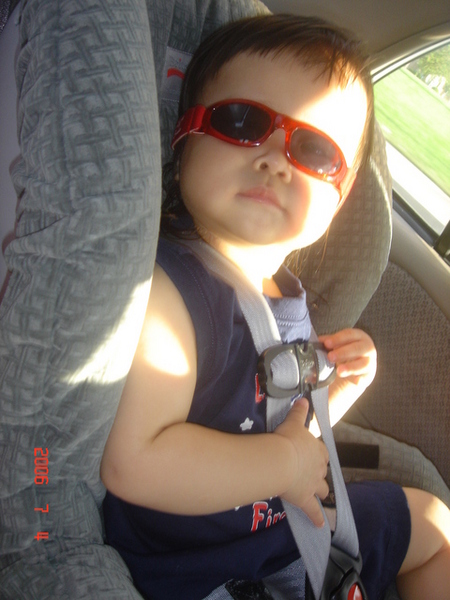 One rare moment of Noelle WITH her sunglasses.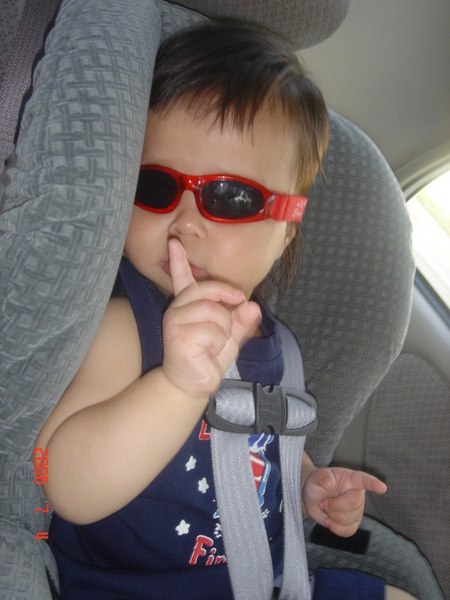 Yes...rare indeed...but funny still!
Among those friends are Victoria and Tyler,
Uncle Karl's little girl and boy.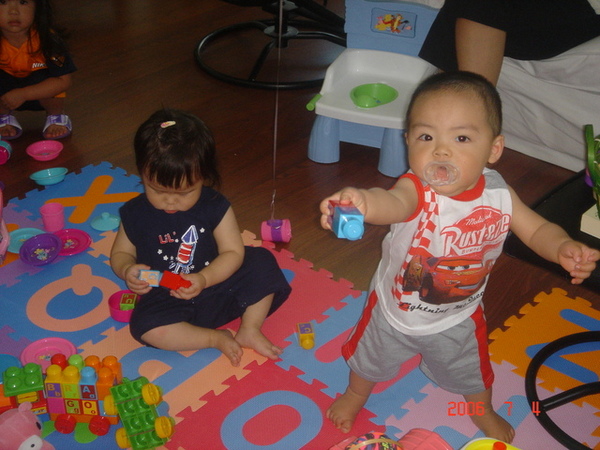 Noelle enjoyed playing with Tyler.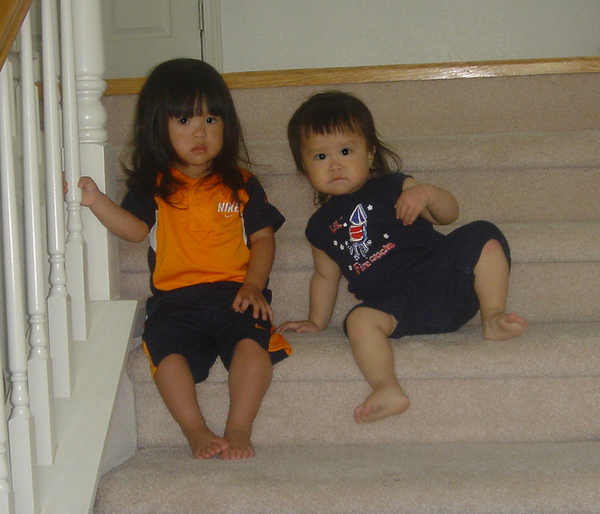 Noelle LOVES playing with Victoria. Even though Victoria feels something completely different…

Here is Noelle trying to help Aunt Jean with her laundry.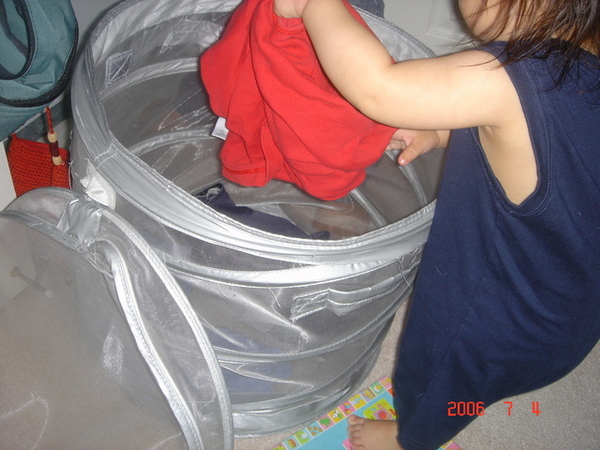 I'll pull them out for you Yee Yee.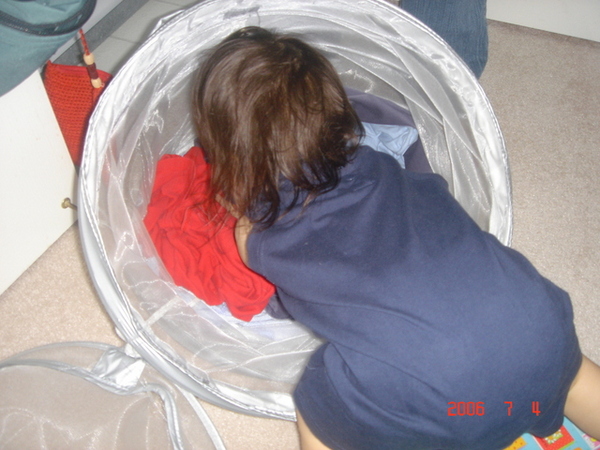 I'll dig deeper Yee Yee…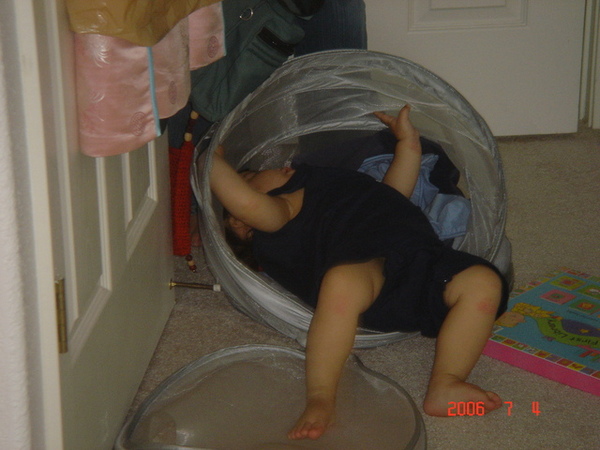 I dug so deep...no point in coming out now...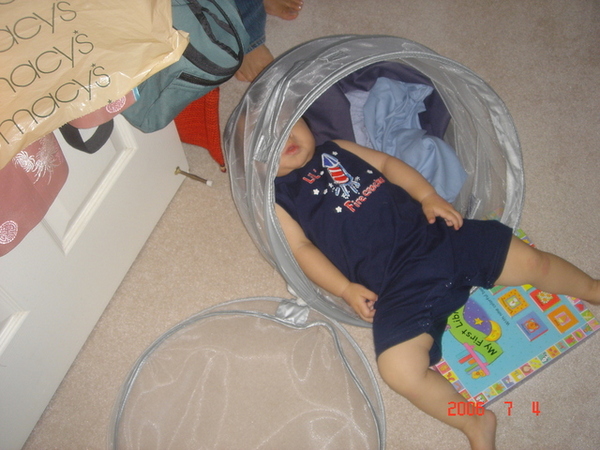 I'll just lay down for a minute, just a minute!
The food was great (forgot to take pictures again!),
the company was wonderful
even the weather wasn't so hot.
Dada did most of the work so thank you!!!
We've also discovered that Noelle enjoys
reminiscing old times (already….?)
by going back into her Excersaucer!
That gave us a few moments to ourselves without having to chase her around,
NICE!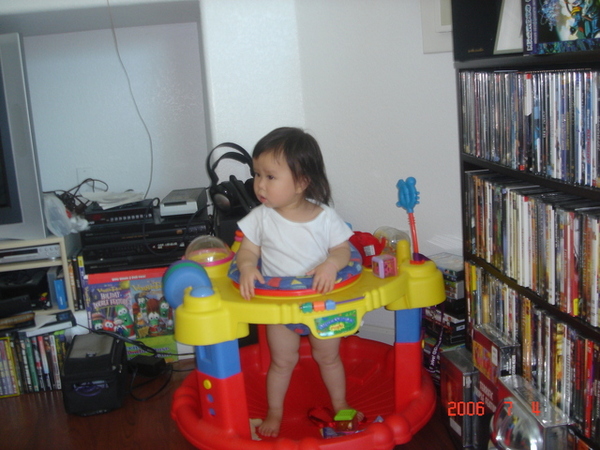 Look how tall I am now?!
We didn't do any fireworks or go see any either
Mainly because Noelle is still way to young for them
and the one we go to yearly before was cancelled.
It's ok, Noelle won't know the difference.
She'll just know today as the day that she had fun
With mama and dada and lots of great company!